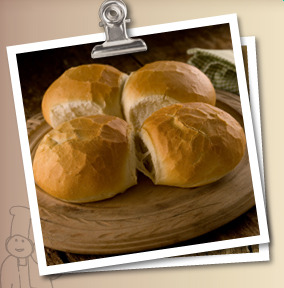 Traditional Batched Crusty Bread allowed to develop slowly for extra flavour.
A very traditional batched bread with a light crispy crust and full of the natural flavour of
handmade
bread. We use a gentle process
and allow the dough to develop
slowly to bring through the great
natural flavour and texture.
BACK TO GALLERY >>